Creative Digital Media Strategist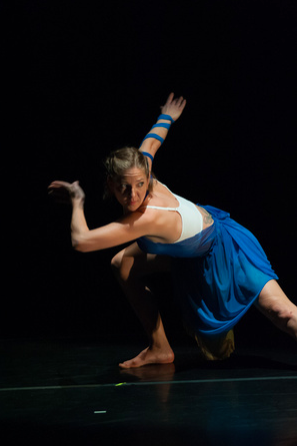 Sharon McCaman was born and raised in St. Petersburg, Florida. She began pursuing her dance degree at St. Petersburg College where she earned her AA. She then went on to receive her BFA in Dance at the University of South Florida in Tampa. While pursuing her undergraduate degree, Sharon founded the annual Dance Shorts: College Film Festival. Sharon continues to fill the role of artistic director for the festival that is now in its sixth year. Sharon recently graduated from Arizona State University, where she obtained her MFA in Dance, Interdisciplinary Digital Media and Performance. While at Arizona State University her research was focused on discovering innovative ways to combine dance and technology. This included: investigating the manner in which the body interacts with technology, developing technology as a pedagogical tool for dance, and combining dance and technology in creative and artistic practices.
Sharon is an interdisciplinary artist who works with a multitude of different media including, but not limited to, classical and contemporary movement techniques, digital media design, projection design, production design, sculpture, live video manipulation, and sensor technologies. She creates work that prioritizes the body and physical movement as well as the crafting of physical materials and the manipulation of technology. Aesthetically, her work often includes components of repetition and accumulation, while still leaving room for agency and interactivity, both for herself and for others. Sharon is currently working as a freelance interdisciplinary artist, teacher, and designer in St. Petersburg.